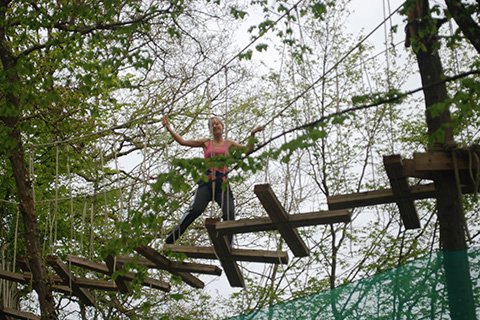 Have fun, get some fresh air in the forest, discover your abilities on routes with progressive difficulties… The Adventure Course in the trees is the new "trendy" active leisure, that you must have tried.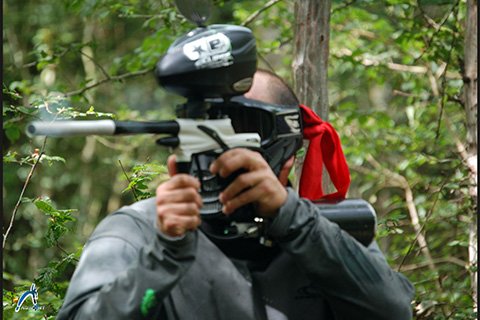 Whether you are a beginner in search of new emotions or an experienced player looking for new playgrounds, the Agimont paintball park welcomes you!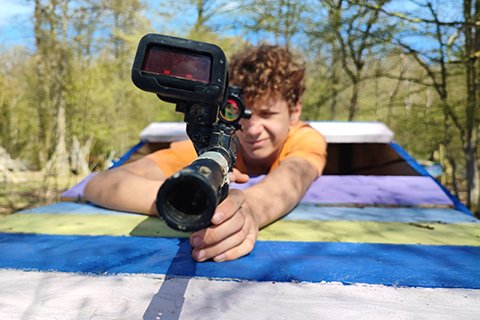 Tout le plaisir du paintball sans les billes de peinture et sans les bleus! Paintball Laser Tag is the new realistic and painless way to play paintball without the mess! Unlike traditional paintball and other laser tag systems, Paintball Laser Tag can be enjoyed indoor and outdoors. By adapting real paintball markers with the high-tech Eagle Eye™ Laser System. The Eagle Eye System gives you the feel and sound of a real paintball marker.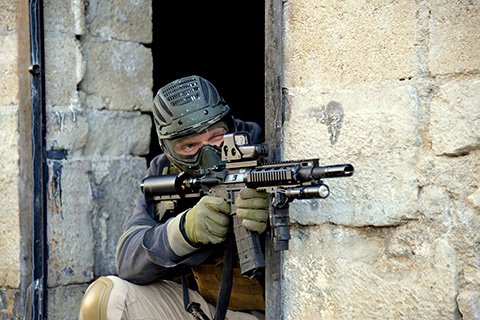 Airsoft is a game that uses replica firearms that propel plastic pellets. Nowhere else can you play like at Agimont Castle!
Special offers for your private or company events.
Do you want to build strong links between the members of your company, to reinforce the interactions between the members of your team? Organize a team building event!
Agimont Adventure offers several fun and adrenaline-filled activities designed to strengthen team cohesion and improve internal communication. Together, we will develop a program that best meets your professional goals.
Agimont Adventure offers you various formulas for your day in the Belgian Ardennes.
Do you have any doubts? Do not hesitate to contact us. info@agimont.be